Principal Investigators (PI's)
Hanne Mørck Nielsen, Project Leader and Principal Investigator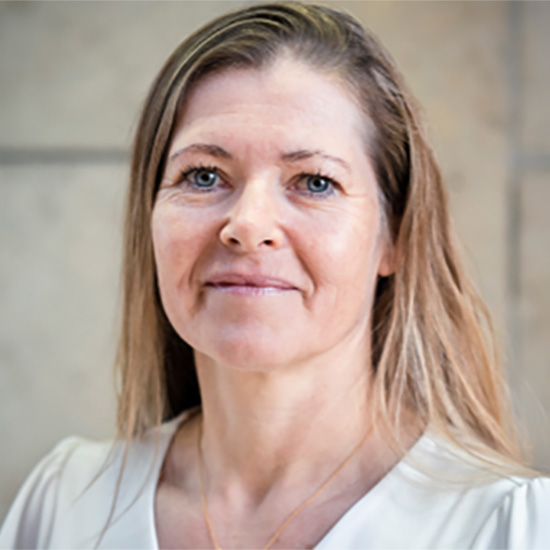 Professor in Biopharmaceuticals Drug Design and Delivery, and Research Chair of the Section of Biologics at Department of Pharmacy, University of Copenhagen.
Hanne Mørck Nielsen's research has resulted in >100 peer-reviewed papers in recognized international journals and >25 book, patent, and other public scientific publications. Editorial Advisory Board member of the Journal of Pharmaceutical Sciences, Danish Medicines Agency Committee member, and listed on AcademiaNet. Hanne Mørck Nielsen has been leading and motivating in-depth research on drug delivery for more than a decade in national and international collaboration projects.
Research interests include drug formulation and delivery of therapeutic peptides/proteins and oligonucleotides especially focusing on studying the interaction with biological membranes related to delivery of the drug. HMN's expertise on the multiple facets of oral drug delivery of biopharmaceuticals related both to improving stability and biobarrier permeability will be the focus of this center (research profile). 
Knud J. Jensen, Principal Investigator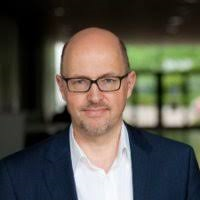 Professor in Nanoscience and Head of the Section for Chemical Biology at Department of Chemistry, University of Copenhagen.
Knud J. Jensen is the co-author of >130 peer-reviewed publications including in Nature, Nature Communications, Nature Protocols, Angewandte Chemie, and PNAS. He has edited two books on design and synthesis of peptides, and has co-authored numerous book chapters and proceedings. In 2010, Knud J. Jensen (KJJ) was the co-chair of the 31st European Peptide Symposium, which was held in Copenhagen with > 800 participants.
KJJ was awarded the prestigious Zervas Award of the European Peptide Society in 2012. KJJ is on the Editorial Boards for ChemBioChem, ChemistrySelect, and Journal of Peptide Science.
Research interests include a broad range of topics at the interface between synthetic chemistry, medicinal chemistry, biology, biophysics, and nanobioscience. Knud J. Jensen's expertise within design, synthesis and characterization of chemically modified biopharmaceuticals and glycoconjugates is crucial to the success of the Center (research profile).
Jesper Glückstad, Principal Investigator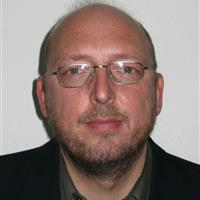 Professor & Head of SDU Centre for Photonics Engineering, University of Southern Denmark. Jesper Glückstad (JG) has published more than 300 journal articles and international conference papers and holds over 30 international patents. JG has published papers in Nature Materials, Nature Methods and Nature Photonics with a 2016-upcoming in Nature PG (LSA).
Jesper Glückstad is the year 2000 recipient of the Danish Optical Society Award and was elected as "Scientist of the Year" in 2005 by Dir. Ib Henriksen's Foundation in Denmark. JG is a 2010 elected Fellow of the OSA and the first Danish SPIE Fellow. In 2012-2014 he was appointed for the prestigious SPIE Fellows committee together with an American physics Nobel laurate. On the Editorial Board of the European Optical Society journal JEOS and ODPS, de Gruyter.
Jesper Glückstad is founder of the spin-out OptoRobotix ApS and the associated tech-transfer unit (GPCphotonics.com). Published the first book on Light Robotics with a colleague, 486 pages, Elsevier Science, June 2017.
Research interests include a plurality of new and disruptive nano-biophotonics tools and his lately proprietary light-driven micro-robotics has been demonstrated as a world's first and will be used in this center (research profile). 
Urs O. Häfeli, Principal Investigator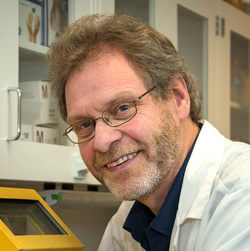 Professor in Drug Delivery and Nanomedicines at University of British Columbia and University of Copenhagen. Urs Otto Häfeli (OUH) has over 100 peer-reviewed publications and holds 5 US patents. UOH received the innovator award of the Cleveland Clinic in 2004. Since January 2016, UOH holds the Lundbeck Foundation Joint Professorship in Drug Delivery and Nanomedicines valued at DKK 10 mil. over the next 5 years. He spends 4 months per year at KU and guides a collaborative international nanomedicine program. He has been organizing the International Conference on the Scientific and Clinical Applications of Magnetic Carriers since 1996. For the last 4 years, he has organized a well-regarded Nanomedicine Day in both Vancouver and Copenhagen. Research interests include tools to develop diagnostic pharmaceuticals to detect cancer and to then fight this disease with radioactive pharmaceuticals, in combination with more standard anticancer agents.
Urs Häfeli's imaging expertise is crucial for understanding of biobarriers at the organ- and molecular level by tagging excipients and drugs with radioactivity and/or other imaging molecules. Imaging will be performed in animal models to obtain quantitative biodistribution and pharmacokinetics data of the drugs and drug delivery systems over time. This will help to elucidate the biopharmaceuticals pathways and permeation (research profile).